Airfield Plate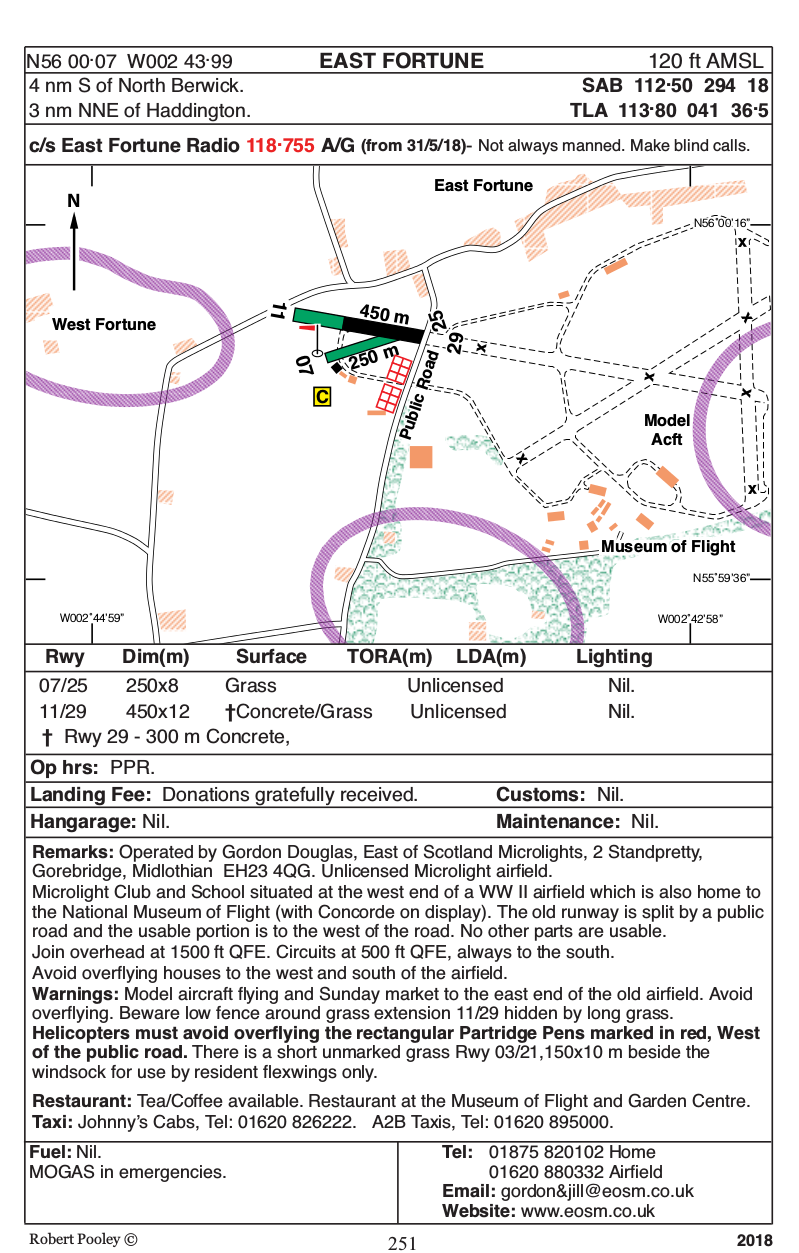 Circuits
This aerial photograph of the airfield shows the circuits to be followed. For runway 07/25, follow the standard circuit but extend as per the red lines marked on the photograph.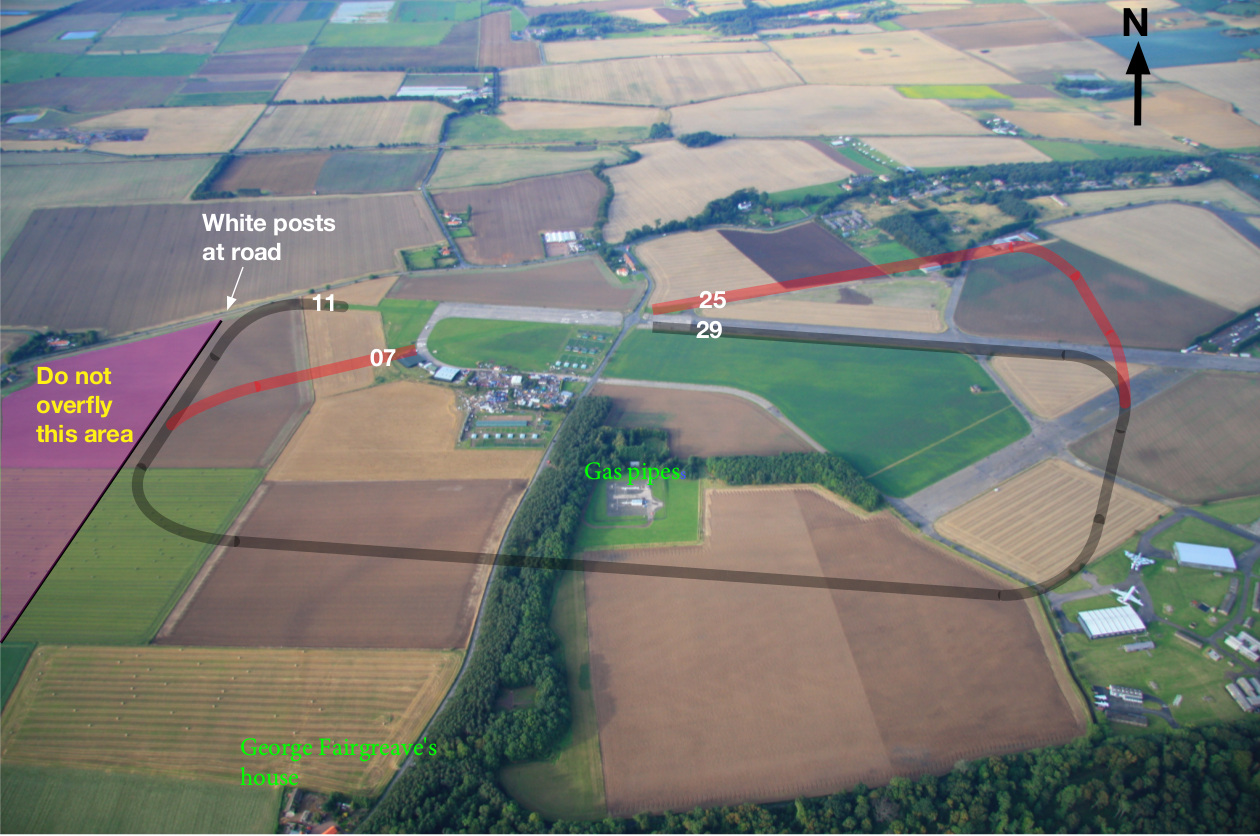 Departures
Please familiarise yourself with the following special instructions for departures:
29 Departures It is imperative when taking off on 29 that you turn right or left at the end of the grass extension, not fly straight out.
11 Departures You cannot turn north on climb-out from 11, only follow the north east runway on the far side of the airfield, or south east over the Museum of Flight. However on a Sunday you cannot use the north east route either due to the Sunday Market. It is also out of bounds when there is a race meeting on the motorbike circuit. It is imperative that you do not overfly the motorcycle circuit at any time (arriving or departing) during a race weekend.
Thanks.