Covid 19 (Omicron) - Gift Voucher Customers and Students
Could all Gift Voucher Customers and Students intending to fly with an instructor please enure they have taken a negative Lateral Flow (or PCR) test on the day of their flight, before attending the airfield. Thanks.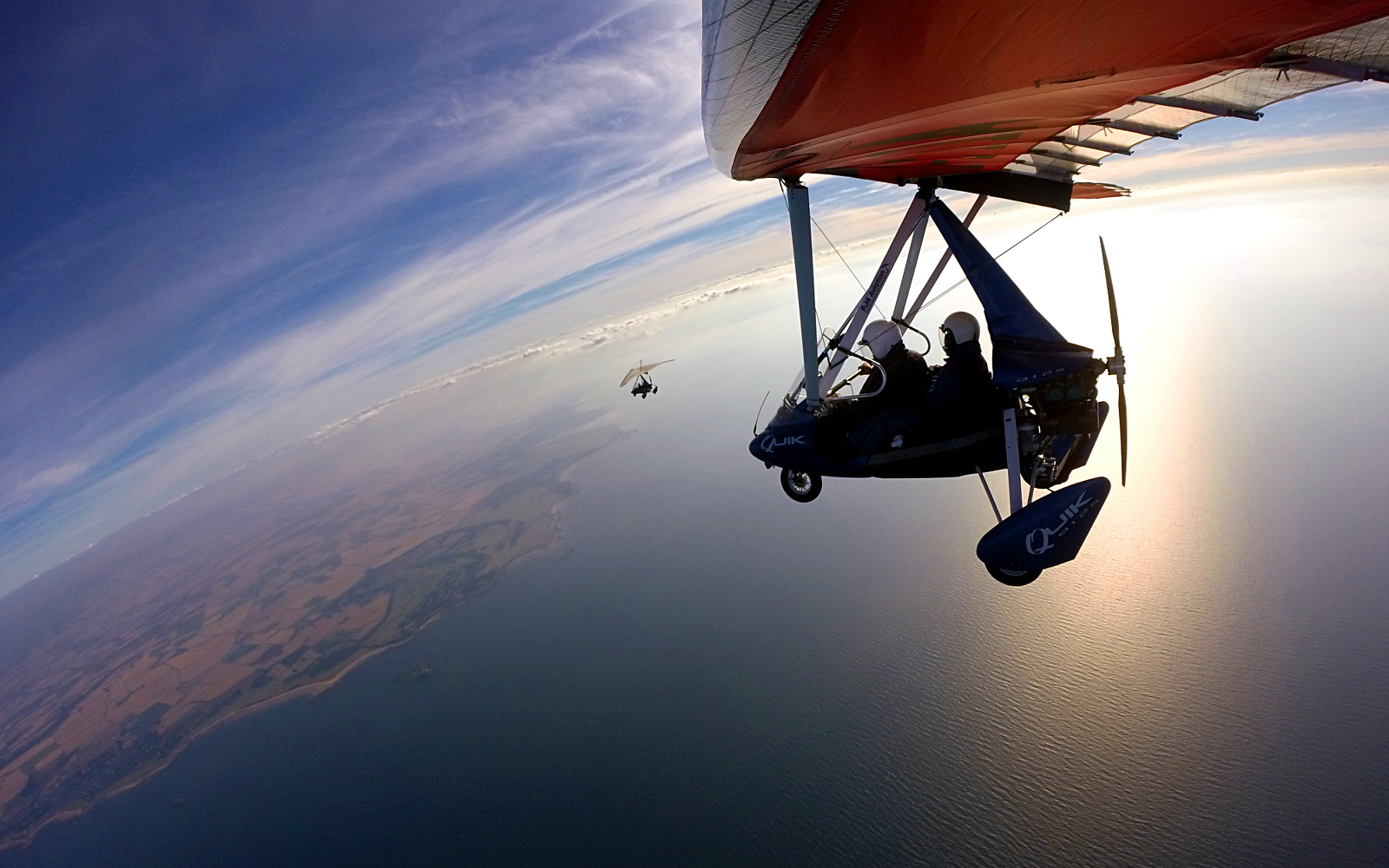 Two microlights crossing the Forth back to East Lothian from Fife
Edinburgh CTA Transit Radiotelephony
Members' Photos and Flying Stories
Our Gallery has been running since long before the popularity of social media. Nowadays, there is a vast amount of material posted by members and customers in all the usual places. A quick search of Youtube, Facebook, Instagram etc should provide plenty of photos and videos for your enjoyment and inspiration.
Nevertheless, below are some handy links to some of the photos and stories etc posted by our club members.